Mumbai, 17th December, 2013: Construction activity in Mumbai Region is seizing up. Due to recent changes in laws and market realities, builders are finding it difficult to get permissions, to sell completed projects and to pay back financiers. After decades of giving false promises to the administration and luring the aam aadmi with brochures that show heavenly buildings, it appears that the builders have themselves fallen prey to rosy market projections.


Until recently, middle class Indians and non-resident Indians (NRIs) believed that investing in Mumbai, Navi Mumbai and Thane was a sure-shot way of getting four- or five-fold appreciation every ten years. But now they are forced to ask whether the ceiling has been reached.


The proverbial last nail in this coffin is the announcement of the Central Real Estate Regulatory Act, which may prevent builders from raising cheap finance from high-risk-appetite investors.


On the one hand, full-page ads are claiming that new projects are overbooked on the opening day. On the other hand, estate agents admit that the public is no longer eager to purchase. The public senses cartelization and price-fixing, and it is waiting for the market to self-correct. So inventories are piling up nationwide.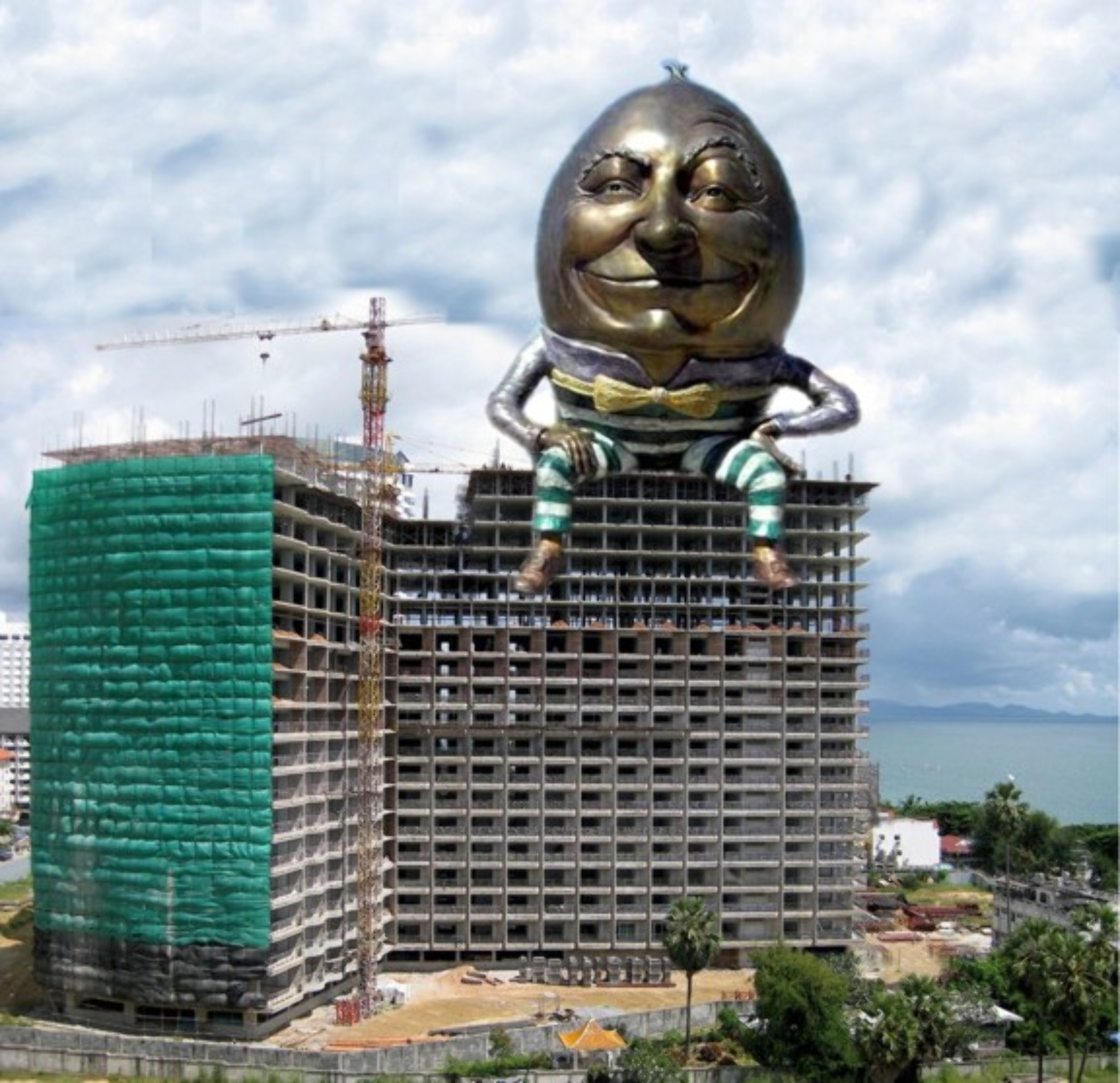 Mumbai's big problem is that buildings that were planned, sanctioned or half-constructed in the pre-Subodh-Kumar era are not compliant with the strict norms established during Subodh Kumar's reign as Mumbai's Municipal Commissioner. Redevelopment projects launched earlier, when shortcomings were condoned, are now stuck. Files are moving at a snail's pace through Prithviraj Chavan's administration. The morale of early-bird investors and flat-owners who have signed redevelopment agreements is dropping.


Everybody believes that the real estate prices will definitely subside, The question is: will it happen in 2013?


From 1995-96 till 2002-03, real estate prices slowly collapsed, and under-construction projects froze for many years. For builders and estate agents, it was like a seven-year drought. But the last four years was like a bumper-crop, with 60 to 80% appreciation since 2009. However, signs of another drought are in the air.


What are the signs?
Many near-completion buildings have been stagnant for more than a year now. There are hundreds of such frozen building sites in Mumbai.

The massive appetite of NRIs and cash-rich professionals for under-construction properties is fading.

Thousands of frustrated investors are looking for exit options. Many are seeking justice after being cheated by builders. The builders, meanwhile, are caught in a cash crunch, and can give neither the flat nor cash refund.

Around 111 lakh homes in many cities are vacant (as per Ministry of Housing and Urban Poverty Alleviation). In Mumbai alone, over 80,000 flats of builders, worth over Rs 1 lakh crore, are unsold… and this is not even counting unsold flats of investors and flat-owners i.e. second sellers! Accounting for these, Mumbai has about two lakh unsold flats.

The price gap between second-sale of flats by investors/flat-owners and first-sale by builders is too much. Market expectations between sellers and buyers' cannot be reconciled.

A large part of the trouble is the difficult switchover from the recent era when property dealings were conducted in terms of super-built-up (SBU), which enabled builders to take the Municipal Corporation and flat owners for a ride! SBU meant that flower-beds and mini-terraces could be sold as balconies and building stilt-areas could be sold as parking spaces, although they did not count in the saleable component i.e. floor-space-index (FSI) calculations of municipal authorities. Since everybody was playing the same game, the market kept rolling along.


But the rules are changing. Investors who purchased flats quoted in terms of SBU are under pressure to sell in terms of carpet area, which are often 55 percent less than the SBU areas. And such investors are even more angry when builders are charging them transfer fees of several lakh rupees.


The investing class of wealthy but helpless NRIs or professionals has no time or inclination to go to court. Many are opting out of projects, but builders are penalizing them for exiting early. So, wherever the investor looks, he sees a loss!


Why does Real Estate not self-correct like other markets? The answer is: Real Estate markets are burdened with huge amounts of financiers' and investors' monies, their accumulated interest and flat-owners' unrealistic expectations. Also, it is an illiquid market, and price-discovery mechanisms are missing or controlled by the cartelized builders.


Still, forced price reduction and distress selling is not happening. Investors earning big dollar salaries abroad are not under pressure to sell. They can wait. Also, job loss in western countries is causing many NRIs to return and live in the houses that they bought for investment, or to take up residences on leave-and-license. This is upholding the demand for flats.



The supply of 'clear' land for building is limited in Mumbai, which is an island. This is driving the land and building prices upwards. After 2011, the rate of approvals for new building projects – both greenfield and redevelopment – has fallen dramatically.


Like monsoons and earthquakes, price-corrections in the property market are impossible to predict. The doomsayers have been proved wrong in recent years. However, BSE's realty index is consistently underperforming in relation to the Sensex, and the annual results of traded companies are really bad.


When the thousands of crore rupees of debts of builders become due, and the builders run out of options, they will have to liquidate their unsold flats to settle debts. It is a race to the finish-line between the mounting interesting burden and debt-repayment dates on the one hand, and artificially inflated property rates on the other. So far, the builder cartel has stayed ahead by inflating prices. But if cheap bank finance dries up, and stricter building norms in Mumbai are put in place, the debt-repayments will overtake the exhausted builders.


A large proportion of Suburban Mumbai's 2 BHK flats are quoted at Rs 1 to 2 crores. From a home-owner's perspective, this is unaffordable and illogical. Such pricing makes it financially dangerous to buy a flat on loan. If prices subside, defaults on housing loans will shoot up; banks will be left holding thousands of repossessed flats. Currently, because of widespread job loss, this is scary for home-owners and banks alike.


One thing is for sure: the next ten years for Mumbai Region will be nothing like the last ten years of crazy growth!


Krishnaraj Rao
9821588114
thebravepedestrian@gmail.com


ARTICLES for people who question and oppose faulty redevelopment: