Dear friends,
The Delhi bus-rape event clearly aroused our nation's collective conscience, and "Nirbhaya" or "Patient-X" or "Jagruti", who died yesterday in Singapore, became an icon representing all the victims of violence in India. But, going into 2013, let us ask whether our conscience has really awakened, or whether this is just a year-end orgy of self-righteousness.
Let us take a look at another woman who is fighting for her life in a Mumbai hospital. Let us see if our collective conscience even blinks, let alone shed a tear.
Meet Rekha Nerade of Nizamabad, Andhra Pradesh. She is 27 years old, attractive and single. Her eyes are asking you, "Am I any less of a victim than Nirbhaya, for whom you have shed copious tears, and continue to light candles all over the country?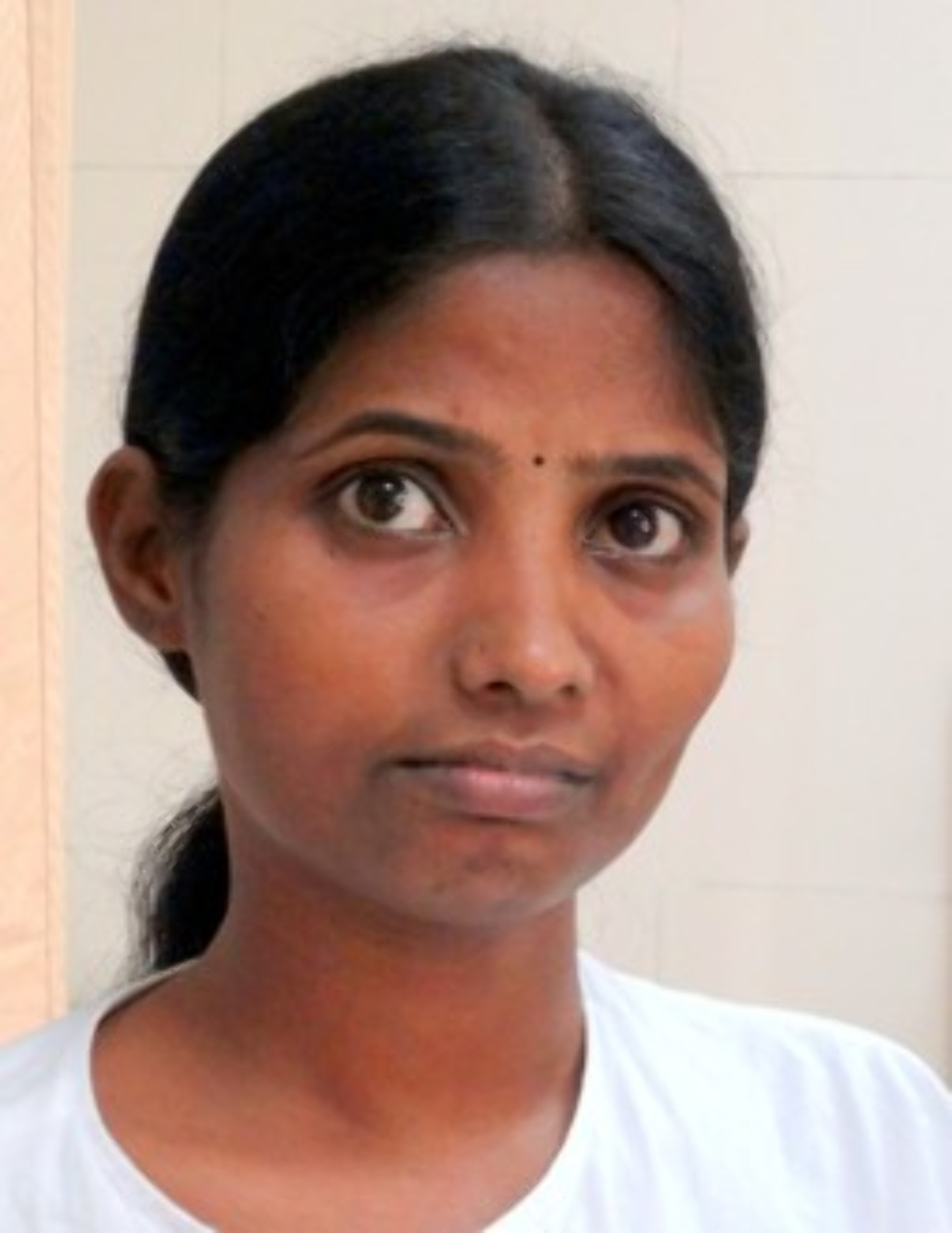 Doctors are worried that Rekha may not even survive to salute the flag on Republic Day 2013. But, unaware of the full gravity of her situation, Rekha and her elder brother Krishna are worried about how having cancer will hurt her marriage prospects!

And who put her in this helpless position? She was fed poison by her employers, collectively. They convinced her that it was not only harmless, but actually good for her. Like Nirbhaya's rapist-killers, they damaged her body beyond repair. But they didn't do it in the heat of the moment, they did it methodically and knowingly for commercial gain.
Rekha could easily have been a poster-girl for the tobacco-industry. After hand-rolling bidis for the past 8-9 years and earning Rs 60 per day – a decent supplementary income in India's backward areas – Rekha started chewing tobacco with lime sometime in 2011. In mid-2012, a lesion appeared in her right cheek, and rapidly grew into a large tumour. Today, she cannot open her mouth, and speaks through clenched teeth. She was admitted to Mumbai's Tata Memorial Hospital on 11th December 2012 for surgery. If she lives, it will be with a mutilated face, with partial or complete removal of her cheeks and jaws. And possibly also radiation-therapy that will blacken her skin, and chemotherapy that may make her hair fall out.
Do you feel a twinge of sympathy for Rekha, fellow-Indians? Will there be even a small fraction of the wave of public sympathy that we recently saw? Will anybody take a march or light a candle for Rekha? Will you ask for capital punishment for those who put Rekha in this position?

Or, will you imply, like some callous people did in Nirbhaya's case, that Rekha "asked for it" through her own actions? Will you say that she alone is responsible for her fate, and then look the other way, satisfied that nothing more needs to be done?

Think about this: Are we quick to condemn acts of passion that destroy the lives of young women, but defend commercial actions of rich entrepreneurs that have the same consequences?
Search your soul, dear friend.

Ask yourself: What moves us to public outrage? Is it the femininity, youth and beauty of a victim? What if the victim is not beautiful and youthful?
What if the victim is not a young woman, but a middle-aged man instead? What if the victim is a farmer or a bus driver? Does the crime stand diminished somehow? And if so, why is that?
Are you still with us? Then read on…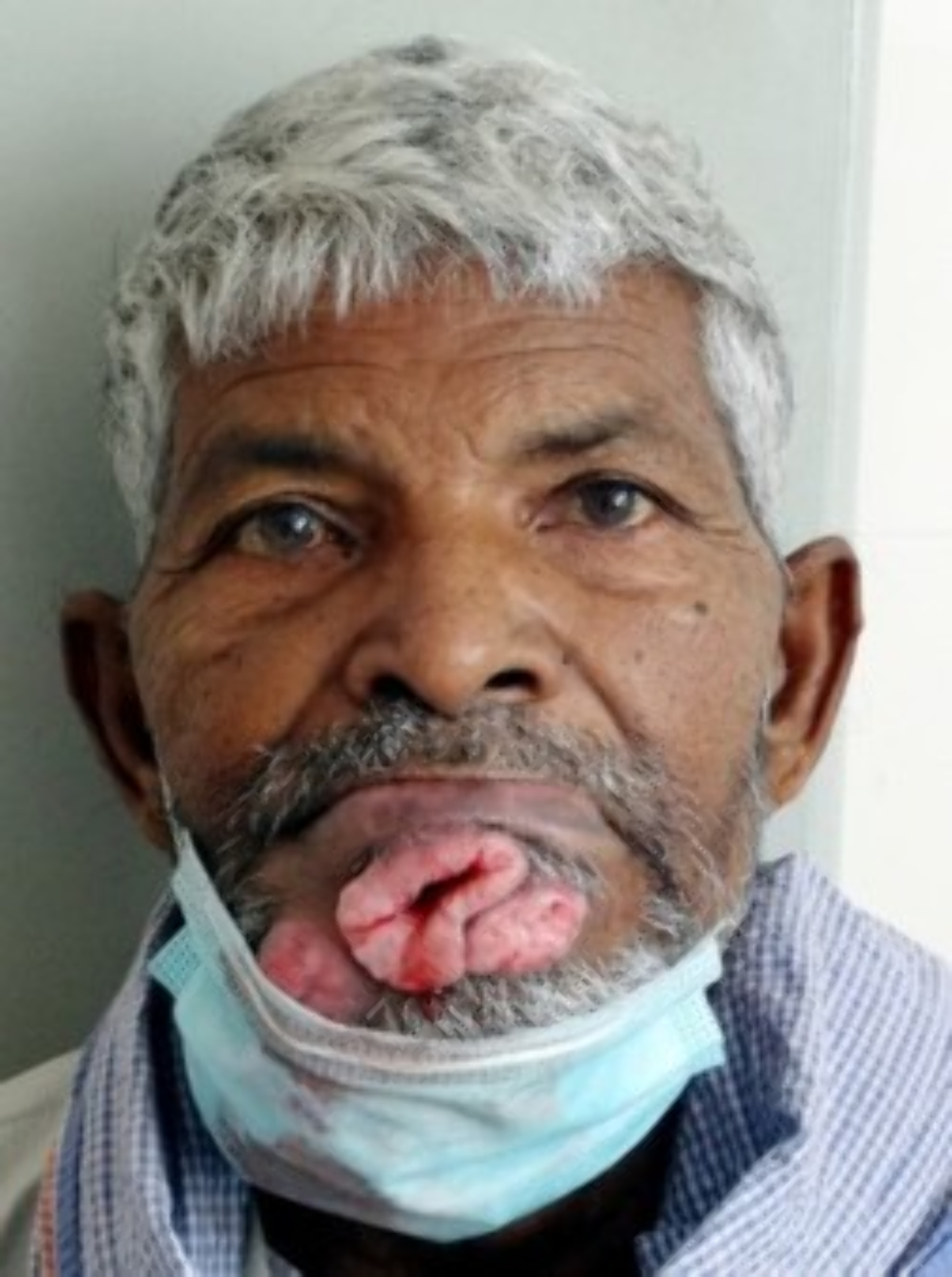 Meet Shukur Khan, a proud and independent 60-year-old farmer from Bihar's Gaya district. Until three months ago, Shukur and his three sons were happily cultivating rice and masur. In the past decade, he was fond of khaini (Yes, it's the stuff that Malaika Arora enticingly advertizes). In August 2012, a tiny lesion appeared where he used to stuff the khaini quid. Last month, he landed up at Mumbai's Tata Memorial Hospital with a hole right through his chin and a rapidly spreading tumour. Treatment is useless. Sukur Khan may not survive till the month-end.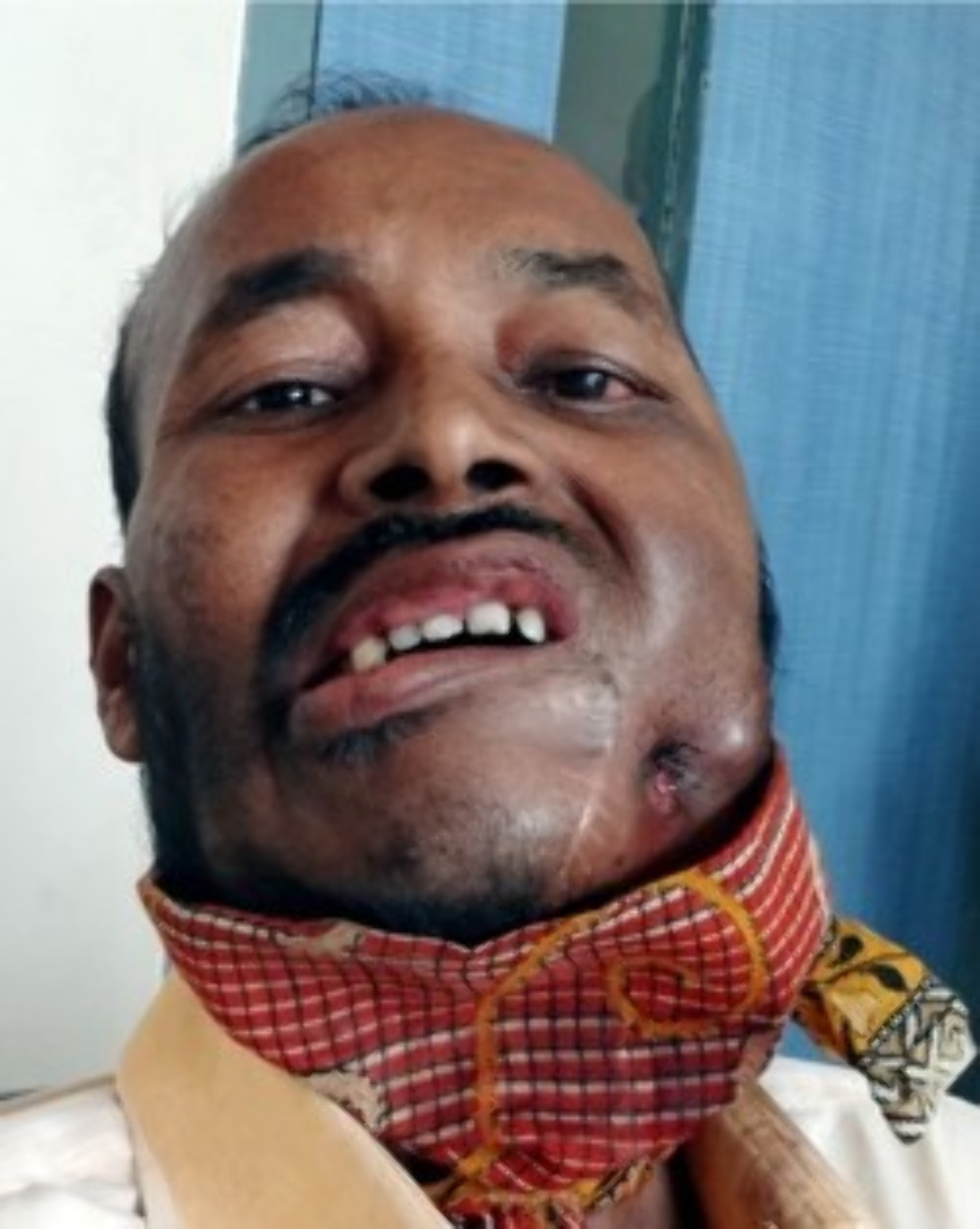 Also meet 42-year-old Saifuddin Shaikh, a private bus driver from West Bengal's Midnapore district, and father of a boy and a girl. Over the past two years, he used to daily chew 10-15 pieces of pan with zarda. A tumour reared its ugly head in early 2012. He was operated in May at Kolkata's Ruby Hospital, followed up by 30 sessions of radiation therapy and 6 sessions of chemotherapy. However, the tumour stubbornly refuses to die, and it has punched a hole in his cheek. Today, all treatment options have been exhausted, and the cancer surgeons are looking on helplessly as cancer claims this good man's life.
Yes, these victims are not young women. Lakhs of such victims are swarming to hospitals all over the country, and you will probably never see their faces and learn their names. They are so numerous that they are reduced to dry statistics. So, will you take up their cause with the same zeal that you have shown for the Delhi rape-case victim?
Will you ask for stringent punishments for the directors and owners of the profiteering tobacco companies, whose product packaging clearly declares that they are aware of the deadly nature of what they sell?
These tobacco manufacturers and marketers are having it easy, hiding behind "lies, damned lies and statistics" about employment and tax revenue created by the tobacco trade, and of course, their lofty CSR initiatives. And, as in the case of Nirbhaya, the government is studiously looking the other way.
About 26% of India's 121 crore population are tobacco-chewers, about 5.7% are cigarette smokers and 9.2% are bidi smokers. Many smokers use gutka-paan masala as mouth fresheners, doubling their cancer risk. If a tobacco ban is implemented in all the states, then crores of unwary people like Rekha Nerade will be safeguarded from cancer as well as other chronic ailments caused by tobacco.
After Nirbhaya's death, the Indian public's crusading spirit is not in doubt. The question no longer is: "Are Indians uncaring and unwilling to act?" The question now is: "Do we apply the same yardstick to all suffering human beings, and to all the criminals who victimize them?"
Yours Sincerely,
Sumitra Satish Pednekar
samibhumi@gmail.com
Note: Smt. Sumitra Pednekar is wife of late Shri Satish Pednekar, who died of oral cancer in 2011 at the age of 60, because of his habit of chewing tobacco and pan masala (mawa masala). He was Maharashtra's former home and labour minister. After his death, Smt. Pednekar appeared before the State Assembly to campaign for a total ban on gutka and chewing tobacco. Today, thanks to her efforts and those of many others like her, gutka is banned in Maharashtra and 17 other states. However, chewing tobacco continues to be openly sold everywhere, and continues to claim the lives of lakhs of people like the ones named above. – Krish 98215 88114